Commercial Real Estate Appraiser – Colorado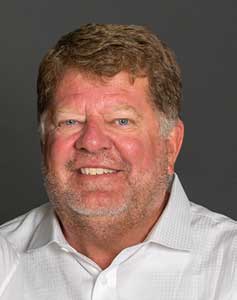 David B. Clayton
MAI, AI-GRS, ASA, MRICS, JD
EDUCATION
University of Houston College of Law, J.D., 1983
Texas Tech University, B.A. Economics, 1976
DESIGNATIONS, LICENSES, AFFILIATIONS
MAI:
Clayton earned the MAI designation from The Appraisal Institute.
The MAI is the most prestigious professional appraisal designation offered by the Institute.
AI-GRS:
Also offered through The Appraisal Institute, Clayton earned the AI – General Review Specialist designation. This professional designation is awarded to appraisers who have demonstrated the professional education and skills to competently review the appraisal work of others.
ASA Member:
The American Society of Appraisers, Accredited Senior Appraiser Elected Member, National Real Property Committee (2004-2005). Clayton earned this professional appraisal designation in the early 2000s.
MRICS:
Member Royal Institution of Chartered Surveyors – This is an internationally recognized professional society of engineers, surveyors, appraisers, and others engaged in the daily work with real property. The Institution is based in the United Kingdom. Clayton earned the MRICS designation in 2013.
General Certified Appraiser: – Colorado Certification Number: CG1315748
Mr. Clayton has held the highest professional appraisal license the state offers since licensing became law in the early 1990s. When performing appraisals and consulting assignments in other states, temporary licenses are obtained under the regulatory rules of those states.
Colorado Attorney at Law – License Number 14578
While Mr. Clayton is a licensed Colorado attorney, he has never practiced law as he prefers the practice of real estate appraisal and consulting. However, the legal background has proved invaluable by contributing an additional dimension of expertise to benefit the client.
Colorado and Denver Bar Association – Mr. Clayton has maintained his membership in the local bar associations since the early 1990s. During that period, he has attended a number of educational meetings and classes sponsored by the associations. The areas of interest include memberships in the following sections:
Environmental Law Section
Real Estate and Titles Section
Eminent Domain Committee
Natural Resource Law Section
Trust and Estates Law Section
---
Denver Commercial Real Estate Appraisal Office
Contact us at 303-832-1935 for all of your commercial real estate valuation needs.